Inspiration and application examples for your shop fittings.

Here you will find inspiration for shop shelves and shop shelving systems from various industries. So you have a good idea of how easy it is to create your own sales shelves, central gondolas, wall shelves and half-gondolas for your shopfitting project with the shop shelf configurator .
Thanks to the modularity of the configurator , the shop shelving system can be used universally. The shop shelving system thus takes on other functions in addition to the classic use as a sales shelf. The stable construction and the high shelf load allow, for example, the use in supermarkets as a supermarket shelf as well as in garages, car dealerships, hardware stores as a hardware store shelf or, for example, in the bakery as a bread shelf or shop shelf for Goss and retail.
Here you will find shop shelves for supermarkets, hardware stores, gas stations, organic markets and also electronics retailers. Store shelves can be found in most industries in sales. They offer the necessary space for the goods and flexibility for the outer packaging.
Small parts such as screws, batteries and electrical parts are often placed in blister packs on the perforated rear wall . In the pet shop, on the other hand, there are many cans that have to be stowed on the shelves. In the petrol station and the supermarket, on the other hand, product carriers for magazines are still required.
With the dividers and dividers which can be placed in the shelves, you bring order to the presentation of goods. The steel shelves have a groove at the front and back into which you can put many accessories such as compartment grids, compartment strips, scanning rails, price rails and front glasses.
The lighting of the goods should not be missing either. Optimize your shop fittings with LED light for shelves on the shelves. With the StoreShelf24 complete set for shelf lighting , you put your goods in the right light. Because well-lit goods and articles sell much better. The LED shelf lights can also be retrofitted to the metal shelves of the shop shelving systems. Our partners are at your disposal with competence if you have any questions.
Inspirations from different industries: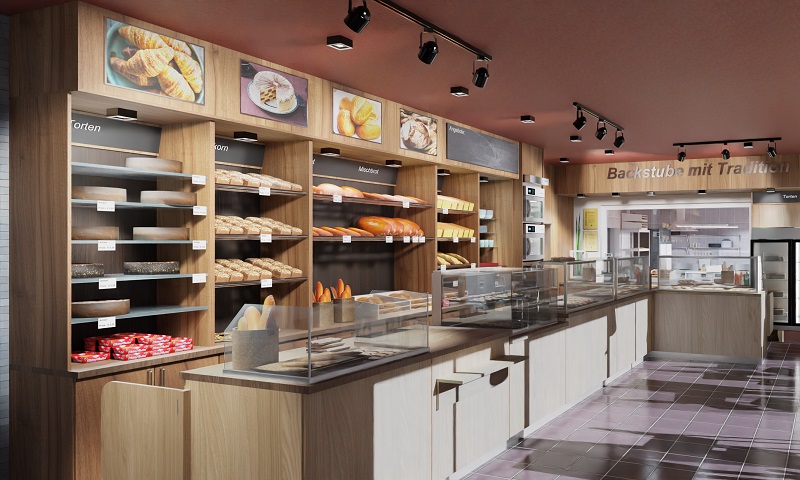 Supermarket
You can adjust the levels with complete flexibility. Thus, different packaging sizes can be stowed on the shelves .
Of course, you can also omit one level and thus stow away bulky goods or, for example, place freezers underneath.
Your advantage, the supermarket shelves and supermarket mid-level gondolas can be quickly adapted to any range of goods in just a few simple steps.
gas station shop
Use shop shelves for an optimal presentation of goods in your gas station shop at the gas station. The robust shelves guarantee solid storage of all standard items.
The gas station sales room can be equipped with central room gondolas, window gondolas or, for example, a wall shelf for magazines or perforated panel walls.
office shelves
The office shelving is adapted to individual requirements and needs.
You can configure shelves of different depths, and with the reinforced brackets, heavy electronic devices can also be placed on the shelf.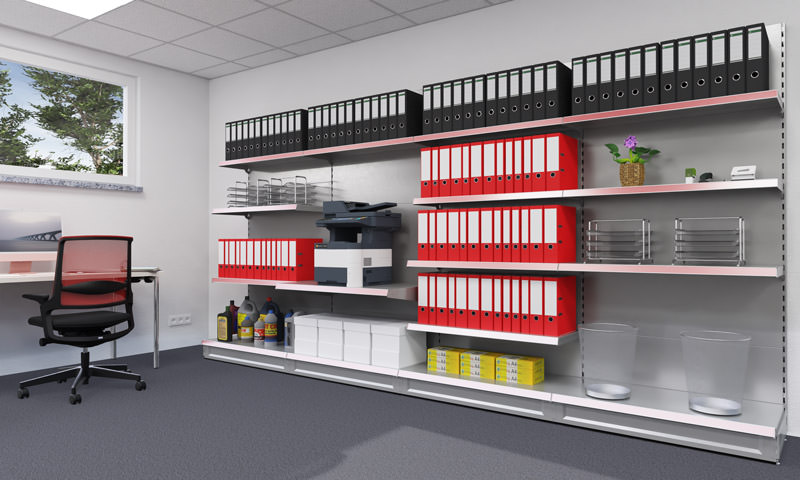 Our partners have the leading store shelving manufacturers in their assortment: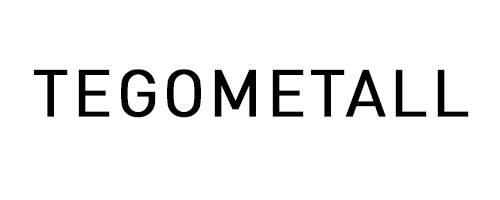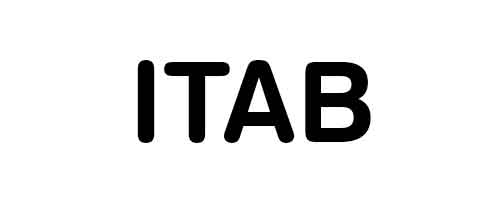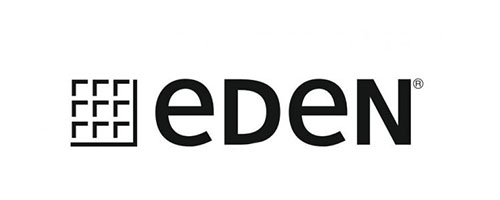 Shopfitting inspirations from other areas
electronics store
Accessories for electrical items require a corresponding presentation.
Placement on blister hooks is common practice here. With endless baskets and lattice boxes, special items and fast-moving items can be optimally positioned in the store.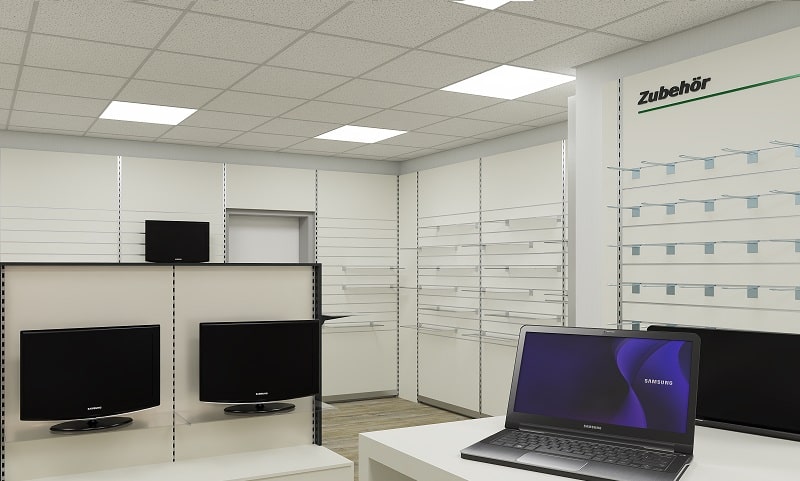 pet shop
Store shelves are particularly useful in the pet shop. Due to the stable construction, heavy weights can be placed on any level.
It doesn't matter whether it's a set of cans, several sacks full of dry food or heavy bedding.
automobile service
The workshop service for cars relies on shop shelves made of high-quality material.
The perforated rear wall is often used and enables a clear presentation of goods.
hardware store
A hardware store without sturdy metal shelves would be unthinkable. Heavy tools must be safely stowed away.
The many small individual parts, such as screws or nails, also result in a high weight. No problem with a shop shelf from Tegometall, Mago or Vendox.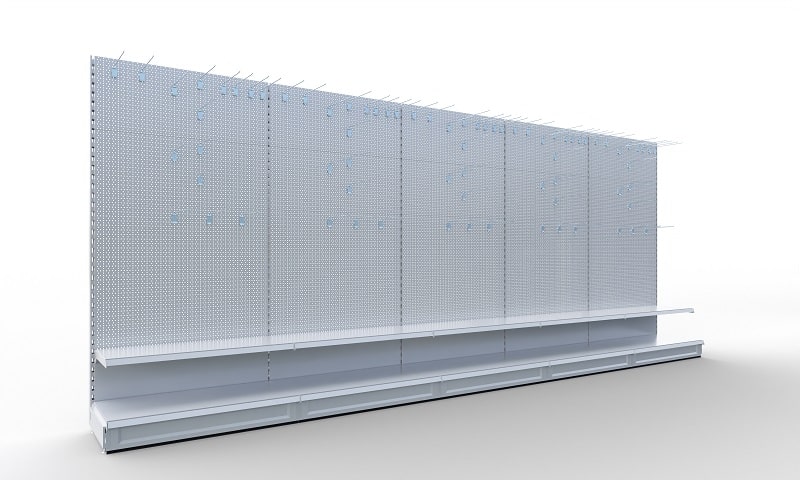 For business customers and private individuals
These were just a few examples and possibilities from practice. For retailers and wholesalers, store shelves are a central part of the store design and the presentation of goods.
Suspended supports or hanger brackets can be found, for example, on sales stands for textiles. Perforated or slatted rear panels are ideal for attaching hooks in various designs. Supermarkets, DIY stores and specialist retailers can access stable , durable and variable goods carriers from us. Ordering via the web shop is uncomplicated and the store shelf configurator makes it easy to put together the store shelves. We also have an extensive range of accessories for shop shelves.
In addition to business applications, the metal shelves can also be used for private purposes.
Be it a garage shelf or as a shelf in the storage room . You can create a wall shelf individually using the configurator and the pre-selection. You are flexible in the design, you can determine the height and width and also the assembly density, ie the number of shelf levels. In retrospect, it is also possible to reassign the levels as required. Depending on the space available, you can already from 43cm depth whole
As a standing shelf, where the columns are connected to the base, it is not necessary to drill. This makes assembly very easy, without having to spend hours studying an operating manual. The shelf can be adjusted using the screw feet to adapt it to any unevenness in the room. Conveniently plan your shopfitting with the shopfitting configurator.